Photoshop Actions saves precious photo editing time by automating certain Photoshop effects and tasks.
Every graphic designer and Photographer should have at least a few actions in their toolkit that are ready to go.
Photoshop Actions transform your original image into something spectacular with just one click, freeing up precious time for other things you need to do.
If you're new to Photoshop Actions, here's how to install an action in Photoshop.
Get the lomo effect for your digital images quickly and easily with this free lomo photoshop action. There's 20 different Lomo effects in the kit and there's two versions of the action in the download (low res & hi res). Works on PS4+ [Get Action]
Sometimes, a beautiful sunset is just what the picture needs, and this free sunset Photoshop action enhances you photos to give the feeling that they were taken during a beautiful sunset. [Get Action]
Dispersion is one of the coolest effects in Photoshop, but doing it manually can take a lot of time (LOTS of time). The Dispersion Photoshop action makes the job easy and quick so you can move on to more pressing (or fun) things. [Get Action]
Hazy afternoon gives your photo that washed out, hazy look to simulate either an older photo, or taking a photo where you're pointing into sunlight. [Get Action]
It's always good to have a choice. This bundle of 90 Photoshop actions offers you versatility far beyond a normal action set. [Get Action]
Save tons of time with a Photoshop Action that turns your photos into beautiful simulated mixed media art! [Get Action]
When you want to warm up a photo quickly, you need to have "Creamy" Photoshop action in your tool kit! This action warms up your photos very easily and quickly! [Get Action]
This photoshop action will brush up those wedding photos in various artistic ways. It enhances skin tonbes, has black and white conversions and a dramatic light contrast action, plus filters. [Get Action]
Add a cool watercolor painting effect using this Photshop Action to give your photo a more artistic feel as though it was just painted by a master! [Get Action]
When you want to give a photo the feeling of power and movement at the same time, check out the Fury Photoshop Action. Each time you run the action, it gives different effects. You just have to pick the one you like! [Get Action]
The Burgundy wine matte Photoshop action is a split-tone setting that's done automatically to give you the same result as split-tone in Lightroom. [Get Action]
This photoshop action creates 3D maps automatically from your graphics or images. [Get Action]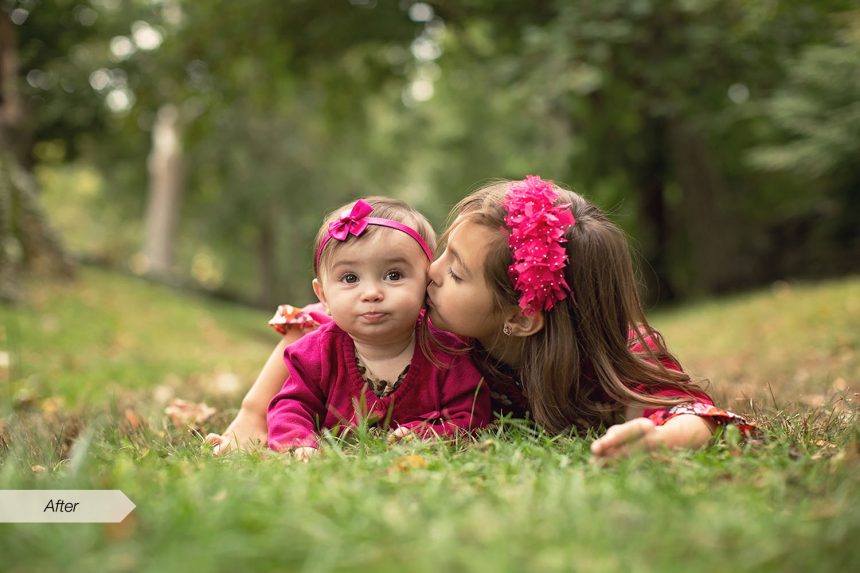 Get a whole toolbox of Photoshop actions, compatible with PS4+ that work on RAW images (as well as compressed) [Get Action]
When you want a stark, cold look, this Photoshop Action is perfect for your needs. It works with CS3 and newer. [Get Action]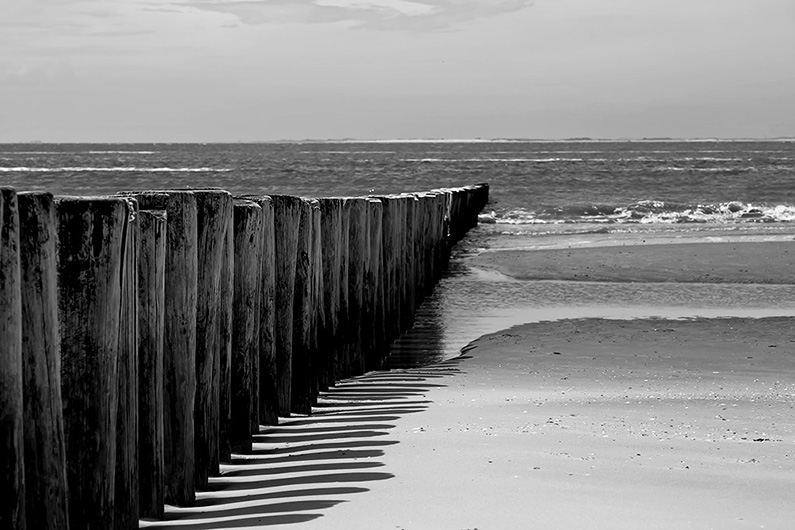 This Photoshop action will turn any photo in to a Black and White image, and add some customizations to make it look great. [Get Action]
Use Cross Processing techniques with this Photoshop Action to create a nice retro feel to your photos. [Get Action]
Apply a subtile look to your photos as though they were a movie still with one click using this Photoshop Action [Get Action]
Create HDR-like effects using this Photoshop action to make your images really pop! [Get Action]
This Matte Effect adds a warm matte to your photos that almost gives them a vintage look. [Get Action]
This Photoshop Action gives the effect of your subject turning to dust and blowing away to the wind. It's a unique spin on the diffusion action! [Get Action]
This Photoshop Effect gives your photo that hand stitched embroidered effect [Get Action]
Adds a really cool shimmery effect around your subject. Pattern is random and effect changes for each time the action is run [Get Action]
If you need to create black and white photos fast, there's no better way to do it than having a Photoshop action to get the job done quick. This action will remove color and make subtle changes to the photo to give it a more artistic feel. [Get Action]
Perhaps you like the look of the Instragram effect, "Walden". This Photoshop Action recreates that effect automatically. [Get Action]
---
---
This Photoshop action creates a stunning double exposure effect at just a click of the button. Allows you to modify the image after creation. [Get Action]
This set of 12 photoshop actions allows you to get creative with your fashion photos quickly and easily! [Get Action]
This collection of 12 free Photoshop actions is perfect for a beginning photographer that wants a well rounded collection of actions to get the post editing done fast. [Get Actions]
This neat set of Photoshop actions is perfect for when you have food photo sets. They quickly enhance those food shots to make them look even more appealing [Get Action]
This next set of Photoshop actions is also geared for food photos. There's five actions that could be the perfect enhancement for those delicious edibles! [Get Actions]
Make your text pop out and catch the eye with these 3D Photoshop Actions! Works for any text in Photoshop. [Get Action]
This dispersion photoshop action is perfect for those "fly apart" photos! Just choose your image, define the direction of the dispersion, and click play! [Get Action]
Give your text a vintage look with these 22 letterpress designs packed in to an easy to use Photoshop Action set! [Get Actions]
Make those action shots look stunning with just a click! This Photoshop action is perfect for any profile photo shot that you want to look like an epic image. [Get Action]
Give your photo the "Andy Warhol" treatment  with this pop art Photoshop action. [Get Action]
Make your subject look like they're being blown away with this really cool sandstorm effect! [Get Action]
Everyone likes neon, right? Give your image the Neon Sign treatment with this Photoshop Action now! [Get Action]
Add a striking explosion to your images with this Photoshop Action. [Get Action]
Add a really cool vintage light leak effect to your images with this Photoshop Action. [Get Action]
When you want to make an image look a bit older and weathered, this is the Photoshop Action you need in your toolbox. [Get Action]
Use this Photoshop Action to enhance the sunlight in your photos with just a single click! [Get Action]
Enhance your photo's color automatically with this cool Photoshop Action. [Get Action]
This photo retouching action is primarily set for baby photos, but could work on any portrait if so desired. [Get Action]
Split tone your images with this Photoshop Action. [Get Action]
Brighten up those eyes in your photos with this easy to use Photoshop Action from The Coffeeshop Blog! [Get Action]
Create a cinematic effect using this free Photoshop Action from PhotographyPla.net [Get Action]
When you want a crap ton of Photoshop Actions to try out, Presets Galore offers a set of 37 actions for download here. [Get Actions]
Here's another nice vintage light leak action from Shutter Pulse! [Get Action]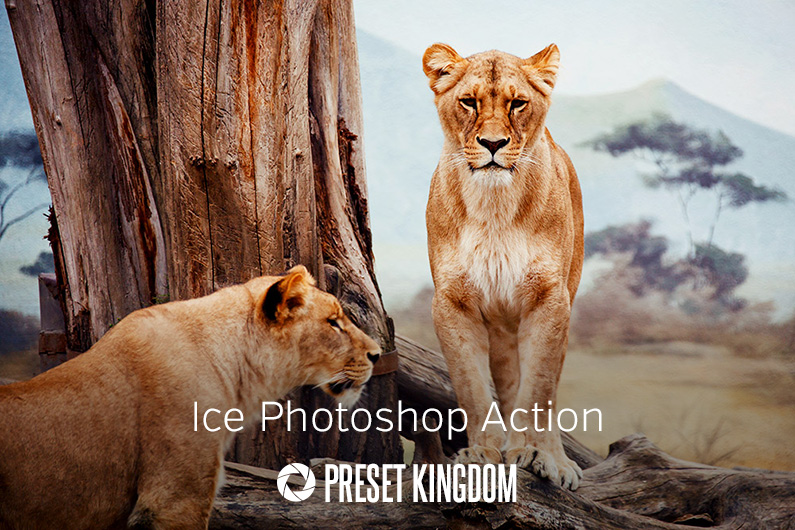 PresetKingdom.com offers a nice action that gives your image a bolder and sharper look than untouched. [Get Plugin]
When you need to highlight a subject from both sides, this Photoshop Action will help you do that digitally in one click. [Get Action]
So Vampires exist, eh? Prove it with a photo. You can create a Vampire effect with this Photoshop action quick with just a click of the button! [Get Action]
Give your photos an epic flair with this easy to use Photoshop Action! [Get Action]
Give your photo a bad reception style animated glitch effect with this awesome Photoshop Action! [Get Action]
Give your photos a grungy, dirty feel with this Photoshop Action. [Get Action]
Put your subject in movement blades of light using this Photoshop Action. [Get Action]
Add some nice coloring to your images with this Photoshop Action. [Get Action]
56. Vintage Wedding Effect Photshop Action
Give those wedding photos a vintage effect in Photoshop with this fabulous action! [Get Action]
Make editing your subject a breeze with these skin retouching Photoshop actions! [Get Actions]
Give your photos that "long, hot, lazy days in August" look with this Photoshop Action. [Get Action]
Turn your subject into a bonified Zombie with this really neat Photoshop Action [Get Action]
Give your photos a striking HDR effect with this Photoshop Action. [Get Action]
When you just want a bunch of photoshop actions, this is it. From color boosters to HDR effects, this one has them all! [Get Action Bundle]